The Gocheganas Wellness Village consists of 11 specialist treatment rooms featuring state of the art equipment, a heated indoor swimm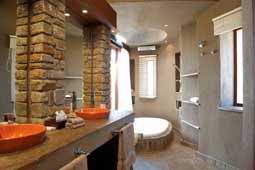 ing pool under a cathedral like masonry vault, an outdoor swimming pool on the Oasis Peninsula affording breathtaking views, a Granite Bath (cave sauna), Kneipp showers and also include fitness, gym and yoga facilities, fruit and juice bar.
A large variety of special packages and wellness treatments are offered, ranging from outdoor massages to de-stress and detoxification packages, ThallassO treatments as well as personal training and nutritional consultations. See full details hereunder.

For our regular visitors, we have launched a wellness loyalty program, which rewards our valued guests with special benefits.

Wellness Treatments

The word ThalassO is Greek and means "Wellbeing from the sea".

The elemental forces and the richness of effective substances from the sea provide an effective therapeutic application. Seawater as well as sea climate, sea mud and algae help very successfully to preserve health and to revitalise the organism. ThalassO therapy uses the healing forces of the sea and enhances fitness, wellness, vitality, beauty and health.

Wellness Consultations

Nutritional Consultation
A tailor-made diet will be recommended by the therapists, as this has healing powers. During the nutritional consultation the individual health will be brought back into balance through applying the nutrition as a therapy in itself.

Personal Training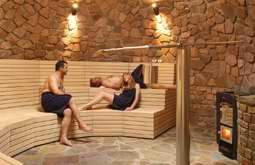 In a personal consultation a therapist will advise you on your individual concerns of body needs. Special programs regarding Fitness (i.e. body toning, weight regulation, etc.), Stress Management and Personal Motivation will be suggested. The application thereof will be shown and explained to you as well as how the programs can be applied in your daily routine.

Personal Wellness Consultation
During an individual consultation (taking medical and personal history into consideration) your Personal Wellness Program will be drawn-up. With adapting to this program, you will feel the new power and energy in your lifestyle.

Wellness Facilities

Granite Bath
This sauna is build with Granite Stone from Gocheganas Nature Reserve. These stones are heated by natural fire, then immersed into fountain water, upon which their energy is released.

Kneipp
Chilled Natural Spring water flows over your body with this special therapy shower to stimulate and activate the nerve endings of the body by increasing blood circulation.

Fitness Facilities
"With a balanced workout we not only preserve and build our body, but also our spiritual fitness. The new generation of Kettler-Fitness equipment is presenting a young and attractive design for a modern society – progressive technology and strict quality controls are standard prerequisites of the equipment" (Kettler).

Pools
The heated indoor swimming pool is build under a cathedral-like masonry vault, while the cold outdoor swimming pool is situated on an Oasis Peninsula with breathtaking views.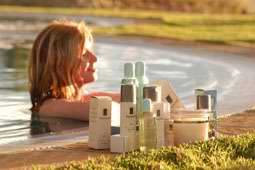 Facial and Beauty treatments

ThalassO Mud Face
Activates the metabolism of the skin, helps regenerate. Prevents skin irritations, eases acne, anti irritating effects and relieves itching.

Vital Seaweed Face
The Gracilaria Algae releases moisture and stabilises the moisture retention ability.

Classic Face
The Laminaria Algae supports the moisture absorbtion and the elasticity re-established.

The Fabulous Face
With the rooibos care the skin metabolism will be activated and the skin tissue detoxified.

ThalassO Line - "I let myself be spoiled"
Enjoy pampering and well-being with the new beauty programme of a foot massage and a relaxing neck and shoulder massage for body and soul.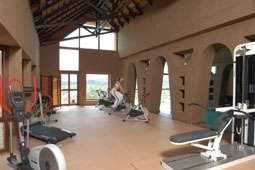 Laminaria peeled Eye Pads
For intensive moisturising/firming and revitalising of the delicate and sensitive eye area.

Luxury Face
With the intensive products of Rosa Graf, the deep treatment of Iontophoresis will moisturize and firm the skin.

Body Treatments

Manicure / Pedicure
Pampering hands or feet with the wonderful ThalassO Hand Mask and a relaxing massage.

Seasalt Peeling with Vichy Shower
"After a soothing and exfoliating peeling with seasalt, the pleasant and relaxing whole body shower leads to better blood circulation of the skin. Resulting in an increased oxygen supply, a purifying and decontamination of the skin and the internal organs. The skin is tightened and regenerated". (Trautwein)

Crystal Bath with Essential Oils
"A bathing experience in different dimensions: sound frequency- (relaxing music will surround you through the tub), colour light therapy (light reflecting in the water, having influence on body, mind and soul) and magnetic field therapy (healing properties on the body)". (Trautwein)

Seaweed or Seasalt Hydrotherapy Bath
"Dive in, feel good and relax in the wellness tub. Feel pleasant sensation and pampering. Plunge into millions of air and water whirls. Up to 250 jets, arranged according to the reflex zones of the body will give you a wonderful massage. This way of not only therapeutic benefits will also give unforgettable amusement". (Trautwein)

ThalassO Classic Body
Laminaria Algae support, strengthen and improve the wellbeing of the whole body.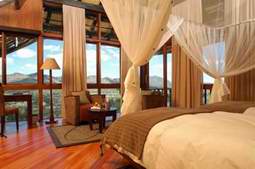 ThalassO Seaweed Body Treatment
Seaweed has stimulating effects on oxygen consumption in the cells. Increasing the metabolism as well as purge and give a smoothing effect on the tissue.

ThalassO Mud Body Treatment
Mud improves the bloodcirculation of the entire body, it relaxes the muscular apparatus, saturates the tissue and contains a high concentration of calcium, mineral salt and magnesium.

ThalassO Mud Anti-Cellulite Treatment
Stimulating blood circulation, activates metabolism improves the micro circulation in the tissue, saturates the tissue, firms and smoothens the skin.

Massages

Swedish Massage
Swedish massage refers to a variety of techniques specifically designed to relax muscles by applying pressure to them against deeper muscles and bones. The purpose is to increase the blood flow and to release toxins from the muscles.

Aromatherapy
A relaxing massage with essential oils to stimulate the senses. There will be an improvement of your health and appearance.
Reflexology
Is a holistic healing technique – applying specific pressures to reflex points in the feet by means of therapeutic foot massage assisting the body to heal itself.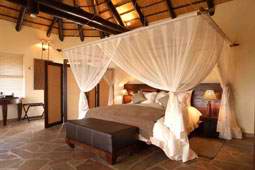 Lymph Drainage
A soft massage with pumping action in the lymphatic system, to release lymph blockages.

Hot Stone Massage
Stone therapy is a massage technique with hot and/or cold stones. This massage relieves from stiff or sore muscles, resulting in alleviation of chronic and acute problems that many of us deal with on a daily basis. Through the warmth of the stones it is very effective in creating harmony and a positive energy, promoting sense of balance, energy and peace.

Deep Tissue Massage
This technique focuses on the deeper layers of muscle tissue and aims to release the chronic patterns of tension in the body through slow strokes and deep finger pressure on the contracted areas.

Thai Massage
A traditional healing method combined with the energy zones of the body. Emotional and physical blockages will be relieved and the body loosened.

Indian Head Massage
Is a traditional method of healing which improves the circulation of the head, enhances the five senses, improves the memory, eases nervous tension and promotes clear thinking.

Craniosacral Massage
CST is a powerful, yet gentle body work balancing technique. Through physical and emotional influences the body contracts and this results in chronic conditions. With ability to tune into the craniosacral system along with the gentle techniques the system is supported to release the restriction and create balance of body tissues.

A day-visitors fee will be applicable on Saturday's and Sunday's for non-resident guests.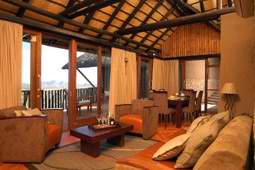 Wildlife
Admire 21 different large game species roaming the 6000 hectare Nature Reserve, totalling approx. 1,600 Animals: Rhino, Bat-eared Fox, Giraffe, Mountain- and Plains Zebra, Cheetah, Jackal and Leopard, Blue- and Black Wildebeest, Eland, Oryx, Red Hartebeest, Kudu, Springbok, Waterbuck, Steenbok, Duiker, Klipspringer, Ostrich and Warthog

A fascinating variety of birds are spreaded over the Reserve and can be spotted at the Wellness Village, as well as at the surrounding water places.

Geology
The geology in Namibia is one of the most interesting in the world. The rock formations allow a view into a history of the earth, from ongoing weathering and erosion. Interesting rocks and beautiful landscapes are evidence of all imaginable climatic extremes, previous mountain building processes, volcanic eruptions, sea level changes and the collision of whole continents.

On GocheGanas, quartzites, which are weathering resistant, are found on the mountains of GocheGanas and occur as ridges. In places you can see interesting folded structures within these layers, which are due to the forces of mountain building. Much of the area consists of the softer mica-shist.

The visible banding of dark and light layers in the rock is caused by varying amounts of different minerals. The dark layers are mainly clay and mica minerals, while the lighter sections consist of quartz. The Usib River, originating from the Auas Mountains, winds its way through the grassy flood plains of GocheGanas on its path through Nauas Poort and Rehoboth. Altitude: The height above sea level varies between 1,714 - 2,211m.

Flora
Highland Savanna (Bergthorn Savanna), this veld type characterizes the central, mountainous areas of the territory and covers the farm GocheGanas. Typical trees found on Gocheganas are species like the mountain thorn (Acacia hereroensis), candle-pod acacia (Acacia hebeclada subsp. hebeclada), black hook thorn (Acacia millifera subsp. detinens), Kudubush (Combretum apiculatum subsp. apiculatum), wild pear (Dombeya rotundifolia), worm-cure albizia (Albizia anthelmintica) and the shepherd's tree (Boscia albitrunca).
Along the dry riverbeds the camelthorn (Acacia erioloba), karee (rhus lancea), buffalo thorn (Ziziphus mucronata) and sweet thorn (Acacia karroo) occur. Common shrubs are the gabba-bush (Cataphractes alexandri), brandy bush (Grewia flava), the Camphor bush (Tarchonanthus camphorates) and the looiwortelbos (Elephantorrhiza suffruticosa).
Some valuable climax grasses, which occur here, are wool grass (Anthephora pubescens), black-footed brachiaria (Brachiaria nigropedata) and finger grass (Digitaria eriantha).

The average rainfall at GocheGanas Nature Reserve is 366 mm per year with temperatures ranging from a minimum of 3,9° C to a maximum of 38,1° C. The average humidity is 34%, and the evaporation 3.388 mm per year.
The architecture and decor of all buildings at GocheGanas incorporates local arts and crafts in celebration of the culture of Namibia. We offer 16 totally private chalets under thatched roof with uninterrupted and spectacular views over the surrounding Reserve.
Due to the nature and activities of GocheGanas Nature Reserve and Wellness Village, we do not accommodate children younger than 12.
This decision was taken to enhance and maintain the tranquility and ambience of GocheGanas, and especially its Wellness Village, which offers relaxing and de-stressing experiences for our guests. Added to this we have no facilities to entertain children, and our open swimming pools and state of the art gym equipment is also not the ideal playground for active youngsters.

Our luxurious accommodation consists of a Crown Suite, five Superior Suites and ten Elegant Suites.

The Crown Suite:
This private suite caters for a maximum of four guests, and consists of a master bedroom equipped with air-conditioner, television with DVD/CD system, minibar, telephone and internet port, an en-suite bathroom with shower and bath under skylight, as well as an outdoor shower. Via a timber deck, this unit is linked to a generous living and dining area with a couch-bed, an en suite bathroom and kitchenette.

Superior Suites:
We offer five Superior Suites with private terrace, equipped with air-conditioner, television and DVD/CD system, minibar, telephone and internet port. The en suite bathroom is equipped with a luxury bath, bidet, separate shower and toilet.

Elegant Suites:
We have ten spacious rooms with a private timber deck, equipped with air-conditioner, television and DVD/CD system, minibar, telephone and internet port, en suite bathroom with bath and shower under skylight, as well as an outdoor shower and separate toilet.
Rates per night: on request
| | |
| --- | --- |
| Full Board | Rate Per Person Per Night Single, N$ |
| Single/double | |
| Elegant Chalet | - |
Services included in all full board rates:
@ Accommodation & Full Board menu (Wellness, Vegetarian or Namibian cuisine)
@ On request: Detox, Weight Loss diets
@ Fresh fruit, mineral water from own hot-water source, juices and tea
@ Spa facilities: outdoor & heated indoor pool, Granite Bath (cave-sauna), Kneipp showers, gym & fitness facilities
@ Nature activities: nature & wildlife trails, bird viewing at waterholes, night camp fire
@ Body & Mind fitness, Aqua fitness and sunrise walks as offered
@ The rates are quoted in Namibian Dollar and are inclusive of 15% VAT
Additional activities
Nature/Game Drive (including drinks)
(approx. 2½ hours)
Night Game Drive
Guided Nature Walk
(approx. 2½ hours)
Guided Walk to 'Late Stone Age Caverns'
Transfer Windhoek & Eros Airport (one-way)
1-7 persons
Transfer International Airport (one-way)
1-7 persons
Golf, fly-in safaris, day trips, etc.
Contact & reservations:


E-mail: info@namibweb.com
To book:
1) you can e-mail us requesting information and/or rates
Reservations are only accepted in writing: by fax or via e-mail.
Final availability confirmation: in writing: by fax or via e-mail.
Terms & conditions, Payment options and Cancellation policy
Related links:
Accommodation in the area:
Activities in the area:
Page created and serviced by



www.namibweb.com

Copyright © 1998-2023 namibweb.com - The online guide to Namibia
All rights reserved | JOIN | VIDEO PORTFOLIO | VIDEO/PHOTO COLLECTION
Telegram | YouTube | Blog
Page is sponsored by ETS & Exploring Namibia TV
Disclaimer: no matter how often this page is updated and its accuracy is checked, www.namibweb.com and ETS
will not be held responsible for any change in opinion, information, facilities, services, conditions, etc. offered by
establishment/operator/service/information provider or any third party
Rates, pictures & description: Copyright © Leading Lodges of Africa