Midgard Country Estate
Okahandja area
Midgard means "Empire of the People" and is deeply rooted in Germanic mythology. Midgard Country Estate is the 16000 ha farm, nestled in the unspoiled natural splendour of the Otjihavera Mountains near Windhoek, Namibia. Well-known Namibian business personality Mr. Carl List acquired Midgard in 1937. The old farm house, built of clay bricks, has been preserved until today and was converted into a guest farm in 1993. Midgard has kept its individual character as a private country home and African farm.
Location: Midgard Country Estate is situated an hour and a half drive from Windhoek and about an hour's drive from the Windhoek International Airport. On the road B6 at Kapps Farm turn on to the MR53. After 13 km turn left onto the D2102. Follow D2102 to Midgard.
Accommodation at Midgard:
All rooms are individually furnished with en-suite bathroom, telephone and facilities to make tea/coffee. The VIP rooms are equipped with air-conditioner/ceiling fan, TV, hairdryer and a fridge.
Number of Rooms: 46
Single Rooms: 2
Double Rooms: 2
Twin Rooms: 35
VIP Rooms: 7
Facilities at Midgard:
Bar, Restaurant, Conference, Pool Bar

Other Facilities:
Swimming Pools, Open Air Chess, Kids Playground
Activities at Midgard:
Farm Drives: Guided
Walking Trails : Guided/ Unguided
Conferencing: Midgard is the ideal venue for congresses and conferences, seminars, workshops and cultural events.
Midgard 4x4 Experience: Google map & map
Photo albums - Midgard Country Estate & Lodge
Accommodation
Activities
Gardens & grounds
Restaurant & bars
Conferencing
Midgard guide map
Best available rates (BAR) per room per night: on request
Bed and breakfast

Single/double room standard

-
Single or double room deluxe
-
Notes:
Rates are subject to change without prior notice should tax be increased or Government levies introduced. Rates include Value Added Tax.
Contact & reservations:
E-mail: info@namibweb.com
Reservations are only accepted in writing: by fax or via e-mail.
Final availability confirmation: in writing: by fax or via e-mail.
Terms & conditions, Payment options and Cancellation policy
---
Archives
August 2013
Midgard Train Station

With Midgard Country Estate's ongoing promise to cater for Namibians and enhance the experience for locals, the lodge has revitalized the Midgard Train Stati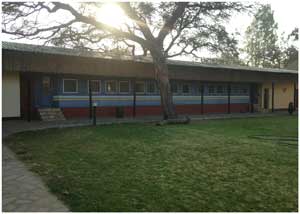 on - creating an exciting new product to accommodate groups of up to 70 people.
Midgard Country Estate recognises the growing need to cater for larger groups in need of accommodation such as school outings, church and scout camps or large extended family sleepovers as well as the newly launched Midgard 4x4 Experience Events or the Rock & Rut Otjihavera Cycling Experience.
Groups can now book the train station to enjoy the facilities and exciting activities on offer at Midgard Country Estate.
"We realise that community groups, clubs, schools, churches and especially team building interventions require a different accommodation set up. The Midgard Train Station is thus our new product for groups, a one way ticket to the exceptional cuisine, the exciting activities and tranquil haven everyone has come to love at Midgard Country Estate," said Bruce Hutchison, Managing Director, O&L Leisure Hotels & Lodges. Hutchison encouraged Namibians to make Midgard Country Estate their sweet escape from their busy lives. With the revamped "Midgard Train Station" product for groups, they are now able to cater to a broader market and in so doing, more Namibians can experience the beauty, splendor and at home Namibian atmosphere.
The "Midgard Train Station" daily either includes breakfast or may be self-catering, complemented by a variety of activities the Estate has to offer.
---
Page created and serviced by



www.namibweb.com

Copyright © 1998-2023 namibweb.com - The online guide to Namibia
All rights reserved | JOIN | VIDEO PORTFOLIO | VIDEO/PHOTO COLLECTION
Telegram | YouTube | Blog
Page is sponsored by ETS & Exploring Namibia TV
Disclaimer: no matter how often this page is updated and its accuracy is checked, www.namibweb.com and ETS
will not be held responsible for any change in opinion, information, facilities, services, conditions, etc. offered by
establishment/operator/service/information provider or any third party
Description & images: Copyright © Olthaver and List Leisure Hotels