On this page you can find an information on different flying tours, excursions and fly-in safaris of a various durations, routes and conditions that can be booked through us*.
Any of the following itineraries can be altered according to your requirements. Send request
Flights from Sesriem, per person (Sossusvlei Lodge Adventure Center)
Rates: on request
ROUTE 1: approximate flight duration 40 minutes
SOSSUSVLEI – SESRIEM CANYON

ROUTE 2: approximate flight duration 1 hour 06 minutes
SOSSUSVLEI – FORBIDDEN COAST area known as LANGE WAND – SESRIEM CANYON

ROUTE 3: approximate flight duration 1 hours 30 minutes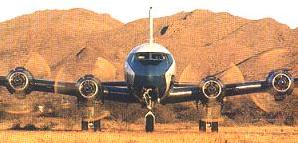 CONCEPTION BAY – SEAL COLONY - EDUARD BOHLEN SHIPWRECK – CONCEPTION BAY - OLD DIAMOND MINERS CAMPS - SOSSUSVLEI – SESRIEM CANYON

ROUTE 4: Day Trip (Flight Costs only, excludes all land arrangements
NAMIB DESERT – LUDERITZ- FLIGHT ALONG COASTLINE ACROSS SHIPWRECKS- OYSTER CLIFFS-LANGE WAND-SOSSUSVLEI-SESRIEM CANYON

ROUTE 5: Day Trip (Flight Costs only, excludes all land arrangements
NAMIB DESERT – TSONDAB VLEI-KUISEB RIVER - SWAKOPMUND (STOP OVER) - flight along COASTLINE OF WALVIS BAY – SALT PLANS - SANDWICH HARBOUR - SEAL COLONY - CONCEPTION BAY - EDUARD BOHLEN SHIPWRECK-OLD DIAMOND CAMPS-SOSSUSVLEI-SESRIEM CANYON
SOSSUS AIR TAXI - approximate flight duration 1 hour
WINDHOEK EROS AIRPORT / SWAKOPMUND / WALVIS BAY / LUEDERITZ – SOSSUSVLEI LODGE
WINDHOEK INTERNATIONAL AIRPORT – SOSSUSVLEI LODGE
per way, minimum of 2 full fare paying passengers.
Children under the age of 12 years pay 50% of the applicable adult fare, subject to two full fare paying passengers.
HELICOPTER FLIGHTS FROM SESRIEM
Sossusvlei Lodge Adventure Centre on behalf of Sun Helicopter Charters & Services cc
ROUTE 1: approximate flight duration 20 minutes
SESRIEM CANYON & ELIM DUNE SCENIC FLIGHT

ROUTE 2: approximate flight duration 45 minutes
SUNDOWNER / SUNRISE ON MOUNTAIN EXTRAVAGANZA
Maximum of 8 passengers departing in two flights. First return flight to depart immediately after sunset.
Includes beer, spirit coolers, soft drinks and snacks. Please specify choice with reservation.

ROUTE 3: approximate flight duration 60 minutes
DAWN FLIGHT TO SOSSUSVLEI & DEADVLEI
Departing half an hour before sunrise

ROUTE 4: approximate flight duration 1 hours and 30 minutes
SOSSUSVLEI LODGE TO MEOB BAY
SPECIAL CHARTERS - per hour

CONDITIONS
~ All passengers to sign Taleni Africa Tourism Holdings (Pty) Ltd indemnity conditions
~ Only one camera bag per passenger allowed for luggage
~ Children under the age of 12 only allowed accompanied by an adult who takes total responsibility for the child/children
~ All flights offered weather permitting in the sole discretion of the pilot
~ Standard aircraft to be Bell 206 (Jet Ranger) or similar

PLEASE NOTE
~ max 4 passengers per flight ~
~ flights to the coast are subject to weather conditions ~
~ rates are subject to change without prior notice should government taxes, fuel prices
and other fees increase unexpectedly ~
Flights from Swakopmund:
Scenic Air: flights along the coast and into the Namib
* Information provided by operator
Directory page, Hot air balloon safaris, Helicopter flights, Dune Hopper: package flying trips to the Namib, Rental of aircrafts, Bay Air
E-mail
On request: Tailor-made fly-in safaris throughout Southern Africa
Rental of aircrafts
Send a request
Contact & reservations:
E-mail: info@namibweb.com
Reservations are only accepted in writing: by fax or via e-mail.
Final availability confirmation: in writing: by fax or via e-mail.
Terms & conditions, Payment options and Cancellation policy
Related: Fly-in safaris, Helicopter flights, Balloon flights, Daily air taxi flights to Sossusvlei