Conference services
Conference services that we are offering will help you or your company to organize your venue in the most efficient way.
Namibia offers high-standard conference facilities located amidst beautiful scenery and is becoming more and more popular conference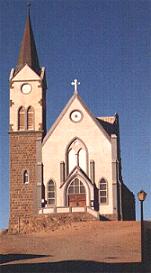 destination in Southern Africa. The acceptance of the country is due to its excellent infrastructure, modern conference centres and advanced technology which is one of the best in Africa. Conferencing is seen in Namibia as a big job creator and supporter of local tourism industry.
Chauffeur services We will provide you with a vehicles of your choice that you can rent with a chauffeur for the whole duration of your venue. If you would like to go somewhere outside of the capital we organize service of a professional drivers-guides.
Transport services We organize all your transport requirements from the time of your arrival to your departure. Transfers between Windhoek and International airport, Windhoek and Eros airport and transport services within the city. Types of vehicles are ranging from sedans (BMW, Mercedes or Toyota), microbuses to luxury 40-seater coaches.
Booking of accommodation If it is necessary we are going to book your hotel or any other type of accommodation in Windhoek or outside of the capital on private guest farms and lodges.
Booking of conference facilities There is a wide choice of conference facilities in Namibia that can be booked in advance according to your requirements and size of your group or delegation.
Post conference services These services include: Windhoek city tours, tours to different guest and game farms around the capital, tours to lion, leopard and cheetah farms, tours to Etosha Park, Sossusvlei and to the coast.
Events management
Supply of all necessary equipment, translation into required languages, audio-visual equipment;
Selection of venue and management, secretarial services;
Protocol management, press conferences;
Registration procedures, budget control, business services;
Communication equipment, multi-media projector facilities, sound stations, boardroom and conference room system.
Establishments with conference facilities in Namibia
Our experience
Our company participated in providing service for the following delegations that visited Republic of Namibia: state visit of the President of Indonesia (November 1997), visit of the Russian Parliamentary delegation on IPU (April 1998), delegation of Mozambique on World Economic Forum (May 1998), state visit of the Prime Minister of India (August 1998), delegation of Southern African Research and Documentation Centre (SARDC) (National elections, November - December 1999), representative of the Library of Congress Office (Embassy of the USA in Nairobi), Director of the Bank of Vatican.
Contact & reservations:


E-mail: info@namibweb.com
Please fill in our booking form and fax it back indicating a method of payment or e-mail us.
Reservations are only accepted in writing: by fax or via e-mail.
Final availability confirmation: in writing: by fax or via e-mail.
Terms & conditions, Payment options and Cancellation policy
Related links:
Page created and serviced by



www.namibweb.com

Copyright © 1998-2024 namibweb.com - The online guide to Namibia
All rights reserved | JOIN | VIDEO PORTFOLIO | VIDEO/PHOTO COLLECTION
Telegram | YouTube | Blog
Page is sponsored by ETS & Exploring Namibia TV
Disclaimer: no matter how often this page is updated and its accuracy is checked, www.namibweb.com and ETS
will not be held responsible for any change in opinion, information, facilities, services, conditions, etc. offered by
establishment/operator/service/information provider or any third party