Amaburuxa cultural group
Maltahohe, Namibia
Culture & people of Namibia
Facebook:
NAMIBIA:
https://www.facebook.com/groups/namibia.namibia
MALTAHOHE:
https://www.facebook.com/groups/maltahohe
TRAVEL NAMIBIA:
https://www.facebook.com/groups/travelnamibia
The Amaburuxa cultural group is based in Maltahohe. The group is giving cultural performances to tour groups and individual tourists when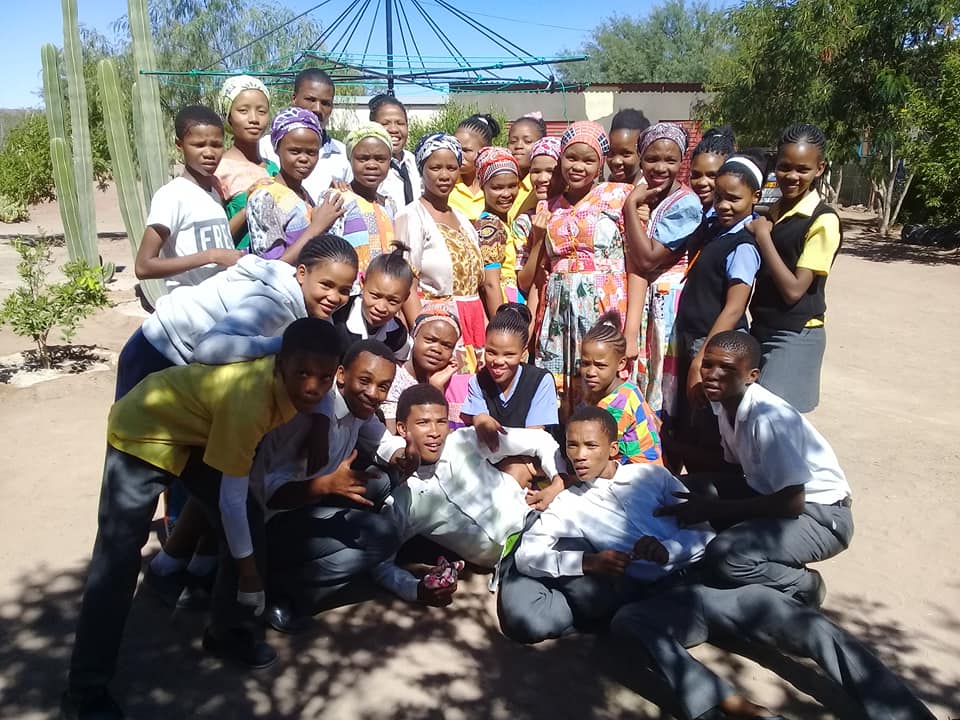 they pass by this settlement. It is a group of learners and out of school youth group.
Amaburuxa group was established in the year 2001 to alleviate high unemployment rate in Maltahohe village giving live performances to tourist passing this settlement.
As a member says: "We always see kids running after tourists to beg for money or food, and we saw that ugly situation and decide on a plan to dance and sing for the tourist and in that honest way get something".
The Amaburuxa performances costs N$850.00 per group per show, and it is operating between 13h00 to 19h00 because of the school going learners, during holidays and weekends shows can start as early as from 07h00.
The funds raised are going towards hostel fees, school uniform, toiletries, supporting school projects. There are more plans in future as group got its own space to start other projects.
Amaburuxa is performing a different songs, including traditional, gospel, doing dramas with singing and other action songs.
When group give their performances, the explanation is given in English on a meaning of songs before group sing the songs and before the last song the group give a quick background about itself.
Photo gallery of Amaburuxa Nama cultural group:
Some performances of Amaburuxa Nama cultural group:

1. Aise mamase (drama and singing (traditional wedding)
2. Ne ao tse tsoas ge go na e (showcase namastap)
3. Namibia (giving a praise to our beautiful and diverse country)
4. Ada Lahore (nama gospel)
Contact & information:
E-mail: info@namibweb.com
Terms & conditions, Payment options and Cancellation policy
Page created and serviced by



www.namibweb.com

Copyright © 1998-2023 namibweb.com - The online guide to Namibia
All rights reserved | JOIN | VIDEO PORTFOLIO | VIDEO/PHOTO COLLECTION
Telegram | YouTube | Blog
Page is sponsored by ETS & Exploring Namibia TV
Disclaimer: no matter how often this page is updated and its accuracy is checked, www.namibweb.com and ETS
will not be held responsible for any change in opinion, information, facilities, services, conditions, etc. offered by
establishment/operator/service/information provider or any third party