Oa Hera Centre Maltahohe
Photo album

Not operational for an indefinite period
The Oa Hera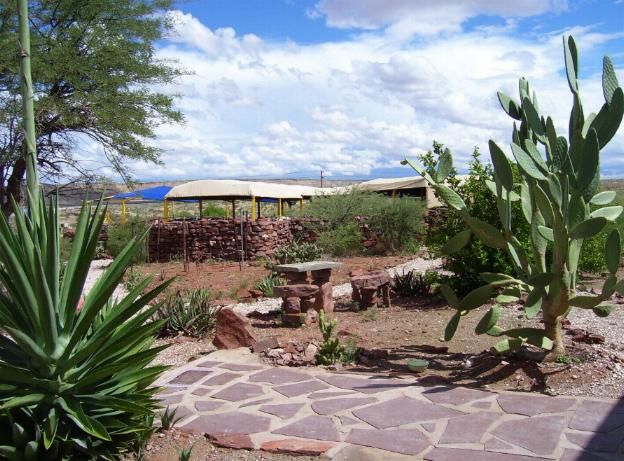 Namib Backpackers is situated in Maltahohe, this makes it a comfortable and affordable site from where to launch your exploration of the Na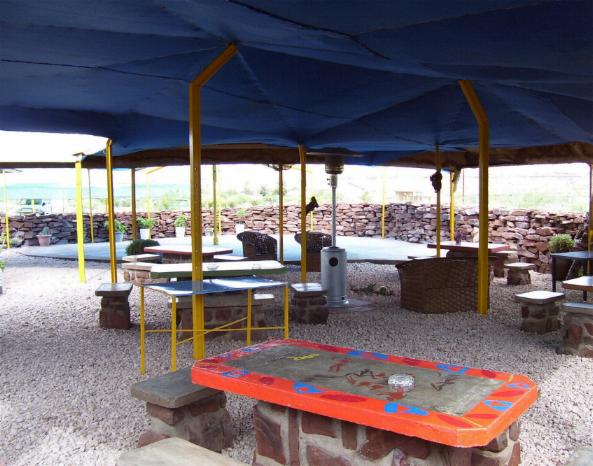 mib desert and the whole south western part of Namibia. We are situated about 140km from the Namib Naukluft park, 160km from the Sesriem entrance to the Sossusvlei dunes, and 80km from the picturesque Duwisib Castle.
The centre offers accommodation in 5 cozy 2 bed mini-dormitories. The sharing bathroom includes a private bath & shower section. The centre also has a restaurant/cafeteria from where at anytime you can order anything you feel like from a simple coffee to a full meal. The restaurant has inside as well as outside dinning areas to enjoy.

There is also an African art shop with a fine gallery of southern African craft of many types & origins. Perusing through the art display will arouse wonder at all the creativity expressed through our collection. The centre offers camping facilities with barbecues & tables as well as toilets, showers and sink/washing basins, this option will enable you to overnight on secure premises while retaining your privacy and also with all the infrastructures and services available to ensure a pleasant stay. There is also internet access for those who would like to catch up on late correspondence or browse the latest world news.
YouTube video: Maltahohe town, January 2022:
Activities such as the Daweb Cultural children choir can be organized on request, this exceptional cultural show with 25 children must be booked at least 48h before.
OAHERA NAMIB BACKPACKERS & Cultural centre has everything on the same ground, and in such a vast country as Namibia, that makes a difference.
The establishment is under French management.
Rates per night, accommodation only: on request
| | |
| --- | --- |
| Per person, bunk bed room | - |
| Per person, 1 x double bed, extra furniture room | - |
| Camping per person | - |
| Ama Buruxa Cultiral group show, from 13:45, advance reservations only | - |
Facebook:

NAMIBIA:
https://www.facebook.com/groups/namibia.namibia

SESRIEM SOSSUSVLEI:
https://www.facebook.com/groups/sossusvlei

NAMIB-NAUKLUFT NATIONAL PARK:
https://www.facebook.com/groups/namib.naukluft

DRONESBERG AERIAL PHOTO/VIDEO:
https://www.facebook.com/dronesberg

Contact & reservations:
E-mail: info@namibweb.com



Reservations are only accepted in writing: by fax or via e-mail.
Final availability confirmation: in writing: by fax or via e-mail.

Terms & conditions, Payment options and Cancellation policy

Page created and serviced by



www.namibweb.com

Copyright © 1998-2023 namibweb.com - The online guide to Namibia
All rights reserved | JOIN | VIDEO PORTFOLIO | VIDEO/PHOTO COLLECTION
Telegram | YouTube | Blog
Page is sponsored by ETS & Exploring Namibia TV
Disclaimer: no matter how often this page is updated and its accuracy is checked, www.namibweb.com and ETS
will not be held responsible for any change in opinion, information, facilities, services, conditions, etc. offered by
establishment/operator/service/information provider or any third party
Description & images: Copyright © Oahera