As German Ambassador to Namibia I am very pleased to see that Germany provides the largest contingent of long-term overseas tourists to Namibia (almost 60 000).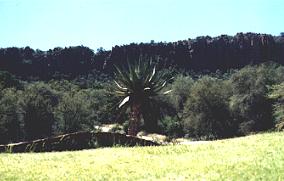 German tourists visiting Namibia make a considerable contribution to the tourism industry as the third pillar of Namibia's economy. I hope that the interest of potential German tourists to Namibia, and the number of actual visits to Namibia, will continue to grow despite the present unfortunate situation on the Namibian-Angolan border. As seen in its travel recommendations, the German Embassy in Windhoek has always supported, and continues to support, the Namibian tourism industry by emphasising that it is safe for foreign tourists to travel in more than 95% of Namibian territory, and that only a narrow strip along the Namibian-Angolan border is, at present, not advisable to visit.
I wish all German tourists to Namibia, in particular those who have fallen in love with this beautiful country and come here on a regular basis, and of course also those who come here for the first time, a wonderful time in this great country, which has so much to offer.
Directory page
Our safaris
Elena Travel shop
Budget travel shop
Comparison shop
Temperature in Namibia
Windhoek city tours
Lions, leopards, cheetahs
Flights and fly-in safaris


Budget camping tours
Car rental
African Art on-line souvenir shop