| | |
| --- | --- |
| Quadbike tours in Namibia | |
Skeleton Coast Safaris
Sunrise Safaris: Fishing and angling tours at the Namibian coast
Scenic Air Namibia
Tour code PV01: Topnaar Tours

The Topnaar drive is a 2-3 hour scenic and educational drive. Depart from the Photo Ventures office and our first stop is the Walvis Bay Lagoon. A must f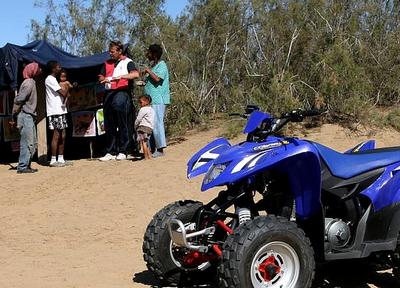 or the keen birder. More than a hundred bird species and the biggest population of flamingos in Southern Africa. Our next stop is the Walvis Bay Salt works, colors, colors, colors…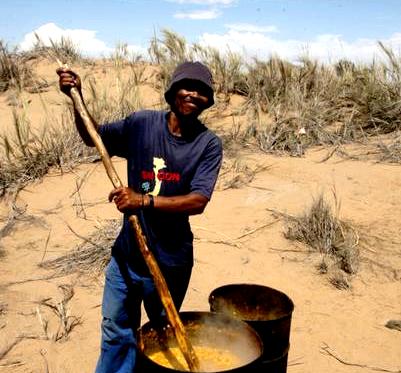 This also is our first introduction to dune driving, an unforgettable experience of which you would still talk about for the rest of your holiday. The package offered is scenery, adventure, traditional people wildlife and a million and one photo opportunities.

And last but not least, the Topnaar tribe, a semi nomadic tribe, offshoot of the Nama tribe, part of the Khoisan genetic group. There are 2 Topnaar groups, the Southern ‡Aonin group and the Northern !Gomén group. The !Gomén Topnaars settled close to Sesfontein and the ‡Aonin Topnaars at the mouth of the Kuiseb River. They lived a life that relied on herding goats, but also adapted to the dry coastal desert environment of the Namib. The relatively rich plant life of the Kuiseb River valley provided them with additional sources of food, particularly the well-known !nara melon.



Tour code PV02: Topnaar Quadbike Tour

The Topnaar route is a 2 hour scenic and educational drive. We depart from the office which would give you the chance to get used to the quads before we get to the dunes. It would take approximately 3-4 minutes to reach the dunes. Once we reach the dunes, a whole new world opens up. Beautiful landscapes, magical colours and the unbelievable life of animals and people and there survival in the desert.

This tour would offer you an unforgettable experience of which you would still talk about for the rest of your holiday. The package offered is scenery, adventure, traditional people wildlife and a million a and one photo opportunities.

What is to be seen on route:

Abundance of birdlife at the Walvis Bay Lagoon. And if lucky, the Dunelark in the dunes.
Ancient animal footprints from the time when the Kuiseb Delta had a lot more water.
Desert vegetation, plants adapted to survive in extreme conditions and plants known as the survival of the Namib, the !nara melon.
Wildlife, not the Big Five but a very interesting Small Five. Lizards, geckos, scorpions, snakes and many more.

Tour code PV03: Sandwich Harbour

A 50km scenic 4×4 drive takes you to one of the most photogenic places in Namibia. A place with red beaches and waves running up dunes depending on the tide. On windy days, the sand plays patterns on the dunes and during late afternoons the shadows change it to one of the seven natural wonders on earth. Sandwich Harbour is a natural bay that has awed and inspired many a visitor and traveler. With its rolling dunes falling into the ocean and the large lagoon, this unspoiled bay is a haven for birds and marine life, while creating the most amazing feeling of grandeur and beauty in such a stark environment.

The bay also has a very interesting history when Namibia was still known as South West Africa and a German Colony, but that we will share with you when you join us on visit to Sandwhich Harbour.

Enjoy lunch with a glass of wine or a ice cold beer on top of a dune overlooking the Atlantic Ocean. The secret is Peace, tranquility and timelessness.

What to see on the route:

We depart from the Photo Ventures office at 8-30 and our first stop is the Walvis Bay Lagoon, a Ramstar site with a abundance of birdlife. Known for its big population of Flamingoes. Your guide will point out the different birds. From there we depart to the top of a dune overlooking the salt mine… colours, colours and more colours!!! After our stop we drive through the Kuiseb delta,a dry river covered with hardy vegetated desert vegetation changing to open salt pans until we reach the Namib Naukluft Park Border.

Our first interdiction to the Atlantic Ocean. From here we stick to the beach and stop at all interesting sightings, fisherman, birds, shells, seals and many more.

As we continue driving the dunes move closer to the ocean until a experience of a lifetime, DUNE DRIVING. Up to 45m dunes.

Other s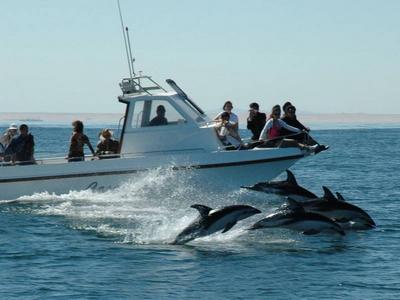 ights:

Ample Bird life and if lucky the Dunelark
Black-backed Jackal
Springbuck
Ostrich
And a variety of desert adapted plants.

Tour code: PV04: Dolphin & Seal Tours

Sit back and enjoy breathtaking views while dolphins swim alongside the boat, inquisitive pelicans fly alongside ready for inspection. Just as you relax a seal jumps onboard for a bite to eat in exchange for some great entertainment. The greatest asset of this tour is your tour guide as Levo believes in personal one-on-one contact and we guarantee your guide will put a smile on your face.

We further treat you with fresh oysters, champagne, beer, cooldrinks / juices and snack platters. Although we guarantee an exhilarating experience, we do not enter rough seas.

Operated Daily: Monday – Sunday
Depart: 08h30 [Walvis Bay Tanker Jetty]
Return: 12h30 [Walvis Bay Tanker Jetty]
This tour takes place during the mornings, due to possible windy conditions in the afternoon.
Rates per person: on request
| | |
| --- | --- |
| Sandwich Harbour full day with lunch and drinks | - |
| Sandwich Harbour half day (405 hours) with drinks | - |
| Sandwich Harbour & dolphin cruise combo | - |
| Sandwich Harbour & Topnaar combo | - |
| Topnaar tour vehicles with drinks, 2-3 hours | - |
| Topnaar tour quadbikes with drinks, 2-3 hours | - |
| Dolphin cruise & Topnaar combo | - |
Contact & reservations:
E-mail: info@namibweb.com

To book:
1) you can e-mail us requesting information and/or rates

Reservations are only accepted in writing: by fax or via e-mail.
Final availability confirmation: in writing: by fax or via e-mail.

Terms & conditions, Payment options and Cancellation policy
Related:
Accommodation in the area:
Activities in the area:
Page created and serviced by



www.namibweb.com

Copyright © 1998-2023 namibweb.com - The online guide to Namibia
All rights reserved | JOIN | VIDEO PORTFOLIO | VIDEO/PHOTO COLLECTION
Telegram | YouTube | Blog
Page is sponsored by ETS & Exploring Namibia TV
Disclaimer: no matter how often this page is updated and its accuracy is checked, www.namibweb.com and ETS
will not be held responsible for any change in opinion, information, facilities, services, conditions, etc. offered by
establishment/operator/service/information provider or any third party
Description & images: Copyright © Photo Ventures