Household items/furniture/miscellaneous for sale in Windhoek - click here
Furniture for sale in Windhoek
Guess woman's bag for sale in Windhoek
Sports equipment/punching bag for sale in Windhoek
Bedding/DSSW uniform/shoes for sale
XP DEUS METAL DETECTOR FOR SALE IN WINDHOEK
Smallest laptop for sale!
VAIO VGN-P39VRL laptop with leather case for sale in Windhoek
Whatsup: 0817 666862, e-mail: info@namibweb.com
Make your offer in writing
1. Price: 5,900 N$.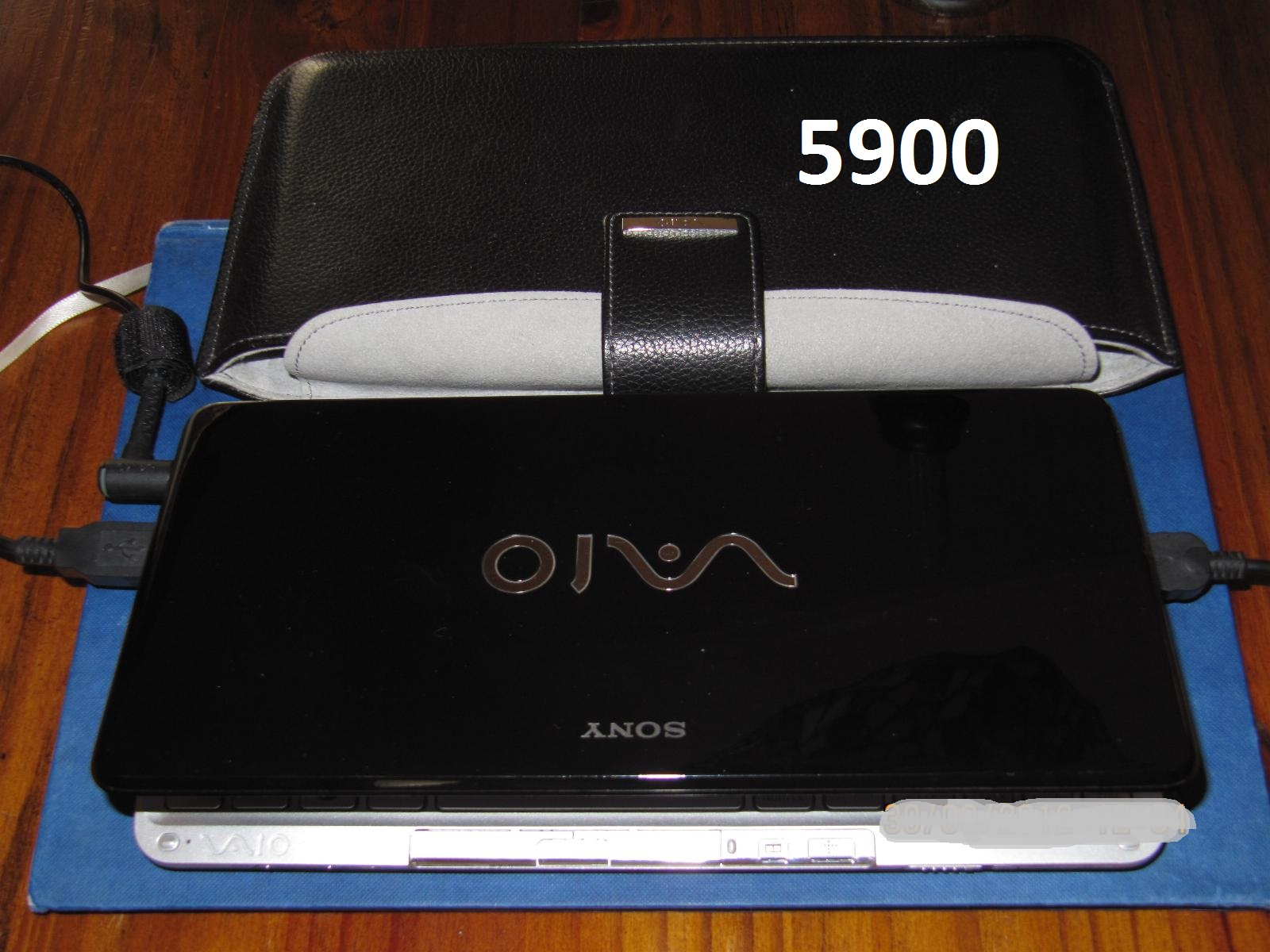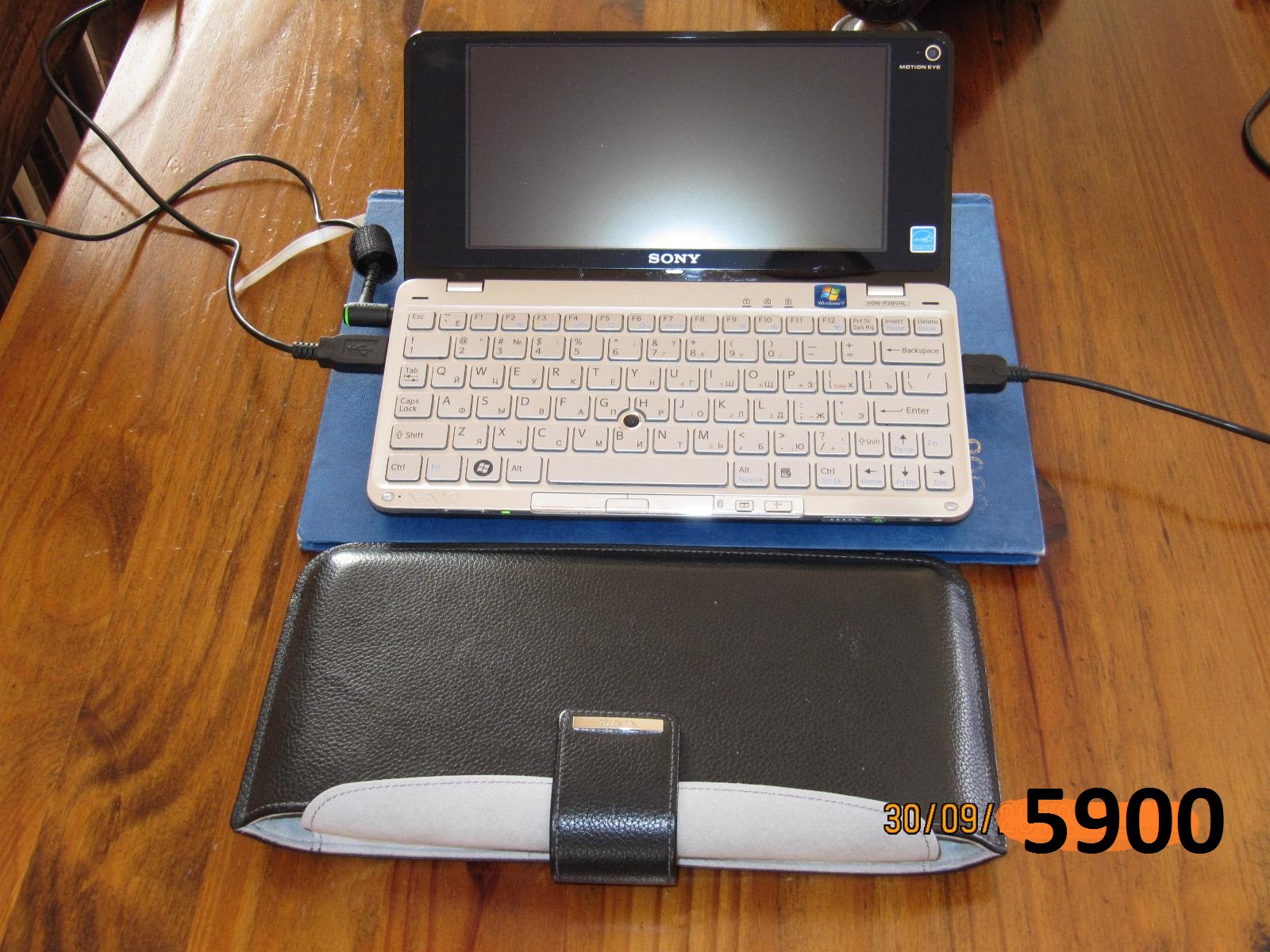 Specifications

Product features
Type netbook
The installed operating system Win 7 Professional
Processor
Type of processor Atom
Code processor Z550
Processor speed 2000 Mhz
Number of processor cores 1
The amount of L2 cache 512 Kb
The frequency of the system bus 533 Mhz
Chipset Intel US15W
Memory
Ram size 2048 Mb
Memory type DDR2
Memory frequency 533 Mhz
The maximum memory size 2048 Mb
Screen
Screen size 8 inch
Screen resolution 1600x768
Widescreen yes
Touch screen no
Multi-touch screen no
The led backlight of the screen yes
Support for 3D no
Video
Type graphics controller built-in
Chipset graphics controller Intel GMA 500
Two video no
Type of video memory SMA
Expansion slots
ExpressCard slot no
Memory card
The device for reading flash of cards yes
Support For Compact Flash no
Support For Memory Stick yes
Support For Secure Digital yes
Support for Secure Digital HC no
Support for Secure Digital XD no
Support miniSD no
Support microSD no
Support microSDHC no
Support SmartMedia no
Support xD-Picture Card no
Wireless communication
Wi-Fi yes
The Wi-Fi Standard 802.11g
Bluetooth yes
WiMAX no
Supports GSM/GPRS yes
Support for 3G (UMTS) yes
EDGE support yes
Support HSDPA yes
Connection
Built-in network card no
The built-in fax modem no
Number of interfaces USB 2.0 2
The FireWire interface no
FireWire 800 interface no
The eSATA interface no
Infrared port (IRDA) no
Interface LPT no
COM port no
Interface PS/2 no
VGA (D-Sub) no
DVI output no
HDMI output no
DisplayPort output no
Mini DisplayPort Output port no
Interface Thunderbolt no
Input TV-in no
TV-out no
Connecting to a docking station yes
Audio input no
In the microphone no
Audio out/headphone no
Output digital audio (S/PDIF) no
Data storage devices
Optical drive DVD-no
The size of the hard disk 128 Gb
Two hard drives no
Solid-state disk (SSD) yes
Hard disk interface Serial ATA
Power
Time of work 3.5 h
Battery charging time 3 h
Battery type Li-Ion
Input device
Device positioning PointStick
Illuminated keypad no
Sound
The presence of columns yes
The presence of the subwoofer no
Microphone availability yes
Optional
GPS-receiver no
Web-camera yes
Fingerprint reader no
TV-tuner no
REMOTE control no
metal casing no
The impact-resistant no
Waterproof case no
Lock slot no
Length 245 mm
Width 120 mm
Thickness 19.8 mm
Weight 0.615 kg

---
ALL ITEMS ARE SOLD "AS IS".