| | |
| --- | --- |
| | Booking conditions and general information |
---
We attempt to make every effort to ensure that our clients are fully aware of what costs are involved in each rip, and to avoid the situation of any surprise hidden costs. Our prices include transport for the duration of the tour, accommodation, group equipment (tents, pots etc.) advise on equipment, hire costs (boats, polers, etc.), permits and entry fee, a competent professional guide and all food for the duration of the trip (restaurants excluded). The food is healthy and every endeavour is made to suit all tastes, and we make as much use of local produce as possible. We include coffee and tea, as well as fruit juice at breakfast, but all alcohol and soft drinks are for your own expense. DRIFTERS do not operate the food kitty system, because this causes delays during the journey while the passengers ship, and is open to misuse. All braais and breakfasts are provided by us but not meals en route to and from the area of the tour. As our program must be projected so far ahead and our prices are therefore subject to exchange rate fluctuations, we reserve the right to surcharge without notice, although this is against our intentions. Any special extra excursions are for the client's expense.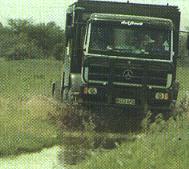 BOOKING PROCEDURE
If you wish to make a reservation it is advisable first to contact DRIFTERS to ensure that there is still space available on the particular venture or tour. If so then complete the booking form and send it along with a 25 % NON-REFUNDABLE deposit to confirm your reservation. IF THE FULL AMOUNT IS NOT PAID 4 WEEKS PRIOR TO DEPARTURE DATE OF SUCH TOUR / VENTURE, DRIFTERS may, at our own discretion and without notice, be entitled to regard the booking as cancelled and to re-book the vacancy. Late applicants may join tours/ventures on an accommodation available basis.

INSURANCE
Travel insurance is compulsory and you should arrange such in your country of origin. You should be covered in the event of cancellation or curtailment, death, any medical or rescue expenses, as well as for any loss of baggage, money or personal items. You may contact our office in this regard.

CANCELLATION PROCEDURE
Cancellation of any booking must be received in writing by DRIFTERS. If a booking is cancelled with the consent of DRIFTERS, the latter shall retain the full deposit. See Cancellation policy page.

TRANSPORT
DRIFTERS operate with Mercedes trucks, Mercedes vans, Landcruisers, Samils and Unimogs, all chosen for their practicality and reliability. They seat up to 20 clients depending on the application.

GROUP SIZE AND AGE
Our group size usually numbers between 6 and 20 pax. By travelling in small groups it means that we don't invade campsites and can avoid wasting time in constantly having to wait for people. It also enables us to maintain a far more personal service for our clients. From our experience our groups are normally made up of individuals, couples and sometimes groups of friends aged between 18 and 55 years. The mere physical and youthful mentality which prevails on these tours makes them generally unsuited to anybody over the age of 55 years. The minimum size of a group for a guaranteed departure must be six people, although we may run with less.

CHANGE OF BOOKING
If, after confirming your booking, you wish to change to an alternative departure date, you may do so subject to availability and by agreement with our booking office. Should we not be able to accommodate your request and you therefore must cancel, our usual cancellation procedure will apply.

EXCHANGE CONTROL REGULATIONS
Clients must realize that most African countries have certain currency restrictions with which they must familiarise themselves before travelling.

RESCUE AND MEDICAL ASSISTANCE
In the unlikely event of rescue and medical assistance being needed, other than that provided by DRIFTERS, the participant shall be liable for the entire cost thereof, unless covered by insurance.

PARTICIPATION
The degree of satisfaction and enjoyment you feel at the end of each day and the end of the trip will depend on you and your capacity to enjoy yourself. This capacity, combined with an active and enquiring mind and a willingness to participate, is essential for any of our tours. If you wish to be pampered and amused with minimal effort on your part, then our tours are not for you. Participation is essential on all trips and everyone is expected to help with chores to ensure the smooth running of the tour. A degree of flexibility is also essential because of the mere nature of the parameters in which we have to operate.

GUIDES
Our guides are mature adults who are young at heart and enjoy their work. They are chosen for their personalities, their interest in their environment, their experience and their ability to handle people. We have a hard core of full-time guides as well as a pool of good reliable part-timers, all registered with the Field Guides Association of Southern Africa and Satour.

SLEEPING
Usually in tents accommodating two adults. Alternatively we utilise Inns, log cabins, bungalows and rondavels, even under the stars if desired. This sleeping mats are provided, but clients may bring inflatable mattresses for further comfort. Single clients may share accommodation with other clients.

LUGGAGE ALLOWANCE
Baggage on all our tours will be strictly limited to one large bag (barrel bag or internal framed backpack), weighing a maximum of 15kgs. We will also allow a smaller hand luggage bag or camera bag per person. In order to prevent complications on vehicles, aeroplanes and boats, this allowance must be adhered to. SUITCASES WILL NOT BE PERMITTED.

EQUIPMENT HIRE
We hire out sleeping bags if required.

SPENDING MONEY
Each trip will require differing amounts of pocket money depending on the length of the journey, the individual's needs and the specific conditions of each tour. Money is needed for meals en route on the first and last day of travelling, curios, alcohol and soft drinks, specified restaurant meals, visas, airport taxes and transfers and additional excursions not included in the tour price. Tipping is a customary practice in Southern Africa.

KIT LIST AND FINAL INSTRUCTIONS
On receipt of your deposit we will send you a suggested kit list, which will supply you with a guide as to what to bring along as well as further useful information. You will also receive a receipt confirmation which must be read carefully as it will display both the time and point of departure and return.

ACCEPTANCE OF BOOKING CONTRACT
A contract between DRIFTERS and the client will only be deemed to be concluded once the client has received receipted notification from DRIFTERS and DRIFTERS are in possession of a signed booking form. The place of conclusion of contract will therefore be taken as Johannesburg.

AIR TRANSPORT
DRIFTERS will assist with any flight bookings and arrangements if requested. We will always endeavour to obtain the best prices possible, but we accept no liability regarding delays, cancellations or any other problems in this regard whatsoever. Passenger tickets in use by the specific airline when issued shall constitute the sole contract between the airline and the passenger.

CONDITIONS
Due to the nature of hiking, camping, touring, driving and the general third-world conditions on our tour/ventures, DRIFTERS, their employees, guides and affiliates, do not accept responsibility for any client or dependant thereof in respect of any loss, injury, illness, damage, accident, fatality, delay or inconvenience experienced from time of departure to time of return, or subsequent to date of return, such loss, injury, etc. arising out of any such tour/venture organised by DRIFTERS. Should a tour/venture be cancelled by DRIFTERS due to weather conditions or other reasons, it shall either refund full payment or offer a substitute tour/venture. Should DRIFTERS have to curtail a tour/venture for any reason due to weather conditions or other factors after the time of departure, DRIFTERS will not be liable for an form of refund whatsoever, although everything will be done to complete a tour/venture or to utilise an alternative arrangement or venue. All tours are subject to a minimum of 6 pax travelling, although a tour may still run with fewer, at the discretion of DRIFTERS. Should a client decide to curtail a tour for any reason whatsoever, DRIFTERS will not be liable for any refund whatsoever.
Reservations:
E-mail: info@namibweb.com
Payment options and Cancellation policy
Related: Which Way overland trips in Namibia and South Africa, South Africa's main page
Page created and serviced by



www.namibweb.com

Copyright © 1998-2024 namibweb.com - The online guide to Namibia
All rights reserved | JOIN | VIDEO PORTFOLIO | VIDEO/PHOTO COLLECTION
Telegram | YouTube | Blog
Page is sponsored by ETS & Exploring Namibia TV
Disclaimer: no matter how often this page is updated and its accuracy is checked, www.namibweb.com and ETS
will not be held responsible for any change in opinion, information, facilities, services, conditions, etc. offered by
establishment/operator/service/information provider or any third party
Pictures, itineraries, description and logo: Copyright © Drifters