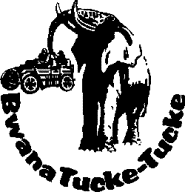 Cape South-West
Combined Camping – Hotel Safari from Cape Town in South Africa through the Namib-Desert to the Etosha pan National Park in Namibia.
1. + 2. + 3. Day Kapstadt Villa Lutzi
Arrival in Capetown. Our tour guide drives you to your guesthouse. In the afternoon we go sightseeing in Capetown. Dinner we have in a good restaurant. In the morning we see the Cape of Good Hope. The afternoon you are able to hike or perhaps take the cable railway up to the Table Mountain. Dinner we enjoy at the famous waterfront afterwards we take a look from the signal hill down over the light up city. The following day we visit the Stellenbosch winery including wine testing. For dinner we are going to be outside Capetown. (Breakfast, Lunch, Dinner)
4. + 5. Day Clanwilliam Clanwilliam Dam Camping
In the morning we drive north. Trough the West Side province in to the Namaqualand, where at the Clanwilliam dam we set up our Camp for the first time. (B, L, D)
6. Day Vioolsdrift Fiddlers Creek Camping
through Springbok, the copper city of South Africa we drive up to the Oranje- border river in to the Fiddlers Creek Camp Here you can sit at a strange Bushbar, Motorboat drive, fishing ore paddle. Our sundowner we have on the river. (B, L, D)
7. Day Fishriver Canyon Canyon Roadhouse Camping
Today we cross the border into Namibia. The desert will capture us. Around noon we reach the Fishriver Canyon, and over view it from different out look points. This canyon is the second largest in the world. It is said, that a Dragon left its tracks, this 169-km long and 450-550-meter deep canyon, while fleeing. In the evening we build our camp under Camelthorn –trees, we will visit in the evening the famous Wheels-Bar. (B, L, D)
8. Day Tiras Mountain Desert Farm Koiimasis Camp
By request we join you on a hike down the Fishriver Canyon. Around noon we continue over Seeheim, Bethanien, and Helmeringhausen to the farm Koiimasis. We put up Camp at the most beautiful Camp in the Tiras Mountains. In the PM we join the family Izko for a traditional ostrich braai. (B, L, D)
9. + 10. Day Sesriem / Naukluft Camping
Before noon the ostrich farmer is explaining the daily routines of his desert farm. Afterwards we move on to our next Camp at the Sesriem at the edge of the Naukluft-mountains, which we reach during the late afternoon. The following day, a full day outing will bring us exhausted back to the Camp. We will have a breakfast in the center of the giant up to 400 Meters high Sand dunes, which we also climb, and walk through the dried out white collared lake. We stay one more night at this beautiful place to see and dream into the starlight sky. (B, L, D)
11. + 12. Day Swakopmund Guesthouse
We drive along the Kuiseb Canyons and through the stone Namib, to Swakopmund, along the coastline where the high Namib dunes seem to reach the water. Here we have dinner at the brew-house. Directly at the beach we spend the night in a guesthouse. In the morning we search for Dolphins, Ottmar also called the seal-whisper will help us. Do not be surprised if a seal (Robbie) jumps up into the boat. You can also look at German-architecture Courthouse, marine- memorial, Lighthouse, Train station, and Smoke-tractor. We stand beside to help, and answer any question you might have. (B, L, D)
13. Day Spitzkoppe Camping
In the morning we travel trough the moon landscape to the Oases Goanikontes, from far recognizable Spitzkoppe. We are able to drive directly alongside the Rock and after every turn and curb the Rock formation changes. Moringa-trees and small vegetation-oases also produce a constant change of motives. With extreme caution, it is possible for an experience mountain climber to explore this granite Rock from up close. In the security of this Rock-formation we will spend the night. (B, L, D)
14. Day Damaraland Camping
The description Ayers Rock Namibia's for the Brandberg is an exaggeration, still with 2579 Meters it is the highest mountain in Namibia. Our goal today is to join a Damara and his family in his Kraal where together we make dinner at the fireplace. Our Camp we build next to a Damara family Kraal. (B, L, D)
15. + 16. Day Etosha Pan Camping
Late afternoon we reach via Twyfelfontein the famous Etosha National Park. We will try to show you on different waterholes the animal world. During the noon heat we will be sitting at our waterhole, the swimming pool. In the evening we sit at the light up water hole and watch the animals that we are spearheaded from by a low stone wall. (B, L, D)
17. Day Tsintsabis Farm Muramba Camping
Around noon we reach the Muramba Bushman Trails of the Farm from Reinhard and Yvonne Friedrich. He him self grow up with the Heikum-Bushman, and also speaks their language, like no other he has the knowledge of the traditional life. Which he explains to us on a two hour walk, in detail he shows us how to trap, read tracks, and what plants ore caterpillar are necessary to make poison for the arrows. (B, L, D)
18. Day Windhoek Pension
Comfortably we drive to Okahandja to the woodcutting marked. Sightseeing to the Herero Graves, the imperial experiment institution fore tobacco farming, and ostrich farm names Ombu. Afterwards we continue with our way to Windhoek, the Capital of Namibia. Here we take a historical sightseeing tour, dinner we have at Joe's beer house here you can try the Zebra Steak. This is the end of you adventure safari and it is time to review all you have done and seen. Every day one finger cup full. (B, L, D)
Price :

on request
Cape Town –Windhoek
INCLUDED IN PACKAGE PRICE:
Travel with a minibus / meals / alcohol-free drinks / 7x sleeping in a double room, 11x in the tent/ national park fees and "official" tips / game drives according to program / wine sampling at Stellenbosch winery / sun downer cruise on the Oranje river / seal and dolphin ride in Walvis Bay / German black cherry cream cake at café Anton in Swakopmund / English and German speaking tour guide / Insolvency-Insurance
Besides personal spending fore (souvenirs, Visas, Phone cards) are practical no further contributions necessary.
NOT INCLUDED: visa / alcoholic drinks
PARTICIPANTS: minimum-4 maximum-6 persons
PASSPORT, VISA, VACCINATION: European citizens need a passport valid for at least 6 months after the end of the trip. Visa: most Europeans don't need a visa for Namibia. No vaccine required. Precaution against Malaria is recommended for Epupa Falls. For more information please ask your doctor.
Interested in more tours of Bwana Tucke-Tucke? Contact us!
Kap Südwest
Gemischte Camping- / Hotelsafari von Kapstadt durch
die Namib –Wüste bis zur Etosha Pfanne.
1. + 2. + 3. Tag Kapstadt Villa Lutzi
Abholung vom Flughafen und ab in die Villa Lutzi. Wir stimmen das Kapstadtprogramm
gemeinsam mit Ihnen ab. Vorgesehen ist eine Stadtrundfahrt, Fahrt zum Kap der
Guten Hoffnung und Weinprobe in Stellenbosch. Ein Ausflug geht zum Signal Hill, um den Blick auf die erleuchtete Stadt zu genießen. ( Frühstück, Mittag, Abendessen)
4. + 5. Tag Clanwilliam Clanwilliam Damm Camping
Frühmorgens Aufbruch zur Fahrt nach Norden. Durch die westliche Kapprovinz geht es in das Namaqualand, wo wir am Clanwilliam Damm zum ersten Mal unsere Zelte in der Wildnis aufschlagen werden. Am nächsten Tag kraxeln im atemraubenden Cedarberg Wilderness Gebiet. ( F, M, A )
6.Tag Vioolsdrift Peace of Paradise Camping
Über Springbok, der Kupferstadt Südafrikas mit eindrucksvollen Granitkuppen fahren wir heute direkt bis an den Oranje – Grenzfluß in das Fiddlers Creek Camp. Hier kann man an einer urigen Buschbar sitzen, Motorboot fahren, angeln oder paddeln. Abends nehmen wir unseren Sundowner auf dem Wasser ein. ( F, M, A )
7. Tag Fischfluß Canyon Canon Roadhouse Camping
Heute überqueren wir die Grenze nach Namibia. Die Wüste nimmt uns gefangen. Gegen Mittag erreichen wir den Fischfluß - Canyon. An drei Aussichtspunkten werden wir Gelegenheit haben diesen zweitgrößten Canyon der Welt zu betrachten. Einer Sage nach soll ein Drache auf der Flucht diese 160 km lange und 450 – 550 m tiefe Kriechspur hinterlassen haben. Abends Lageraufbau in einem Camp unter Kameldornbäumen Fahrt zum Canyon Roadhouse mit der berühmten "Wheels"-Bar . ( F, M, A )
8. Tag Tiras Berge Wüstenfarm Koiimasis Camping
Auf Wunsch begleiten wir einen Abstieg in den Canyon am frühen Morgen. Gegen Mittag fahren wir über Seeheim, Bethanien und Helmeringhausen zur Farm Koiimasis. Der Zeltaufbau geschieht im schönsten Camp in den Tirasbergen. Abends nehmen wir an einem traditionellen Straußenbraai im Kreise der Farmerfamilie Izko teil. (F,M, A)
9. + 10. Tag Sesriem / Naukluft Camping
Am Vormittag zeigt uns der Farmer seine Straußenzucht und erzählt aus dem alltäglichen Leben auf einer Wüstenfarm. Danach machen wir uns auf den Weg in ein Camp am Sesriem Canyon am Rande der Naukluft –Berge, wo wir gegen Abend eintreffen werden. Am nächsten Tag unternehmen wir ganztägig einen Ausflug in die einmalige Dünenlandschaft des Sossusvlei. Wir werden Dünen besteigen, zwischen den Dünen frühstücken, Trockenseen durchwandern und einmalige Dünenformationen bestaunen können. Nachmittags werden wir erschöpft in unser Lager zurückkehren. Wir bleiben noch eine Nacht an diesem schönen Ort, um uns ausruhen und den Sternenhimmel zu genießen. ( F, M, A )
11 .+ 12. Tag Swakopmund Zipfelmützenhaus
Frühmorgens geht es entlang des Kuiseb Canyons und durch die Stein-Namib nach Swakopmund. Deutschlands südlichster Ostseebadeort wird Sie gefangen nehmen. Das Abendessen gibt es zünftig im Brauhaus bei Sonja und Enjo.
Morgens um 08:30 startet für Sie eine einmalige Delphin- und Robbensuchfahrt in der Lagune von Walvis Bay. Ottmar Leippert, "der Robbenflüsterer", serviert Ihnen Sekt, Schnittchen und Austern. Am Nachmittag können Sie sich in Swakopmund ganz der deutschen Architektur wie dem alten Amtsgericht, dem Marinedenkmal, Leuchtturm, Bahnhof, der Kristallgalerie und dem Dampftraktor widmen - wir stehen Ihnen mit Rat und Tat zur Seite. ( F, M, A )
13. Tag Spitzkoppe Camping
Am Vormittag fahren wir zu der in einer Mondlandschaft gelegenen Oase Goanikontes, dann geht es zur schon von Weitem erkennbaren Spitzkoppe, dem "Matterhorn Namibias". Man kann direkt an die Felsen heranfahren und hinter jeder Kurve verändern sich die Gesteinsformationen. Moringa- Bäume und kleine Vegetationsoasen liefern weitere vielfältige Motive. Geübte Kletterer können sich hier mit gehöriger Vorsicht austoben. Wir übernachten an einem
einsamen Platz im Schutz der großen Granitformation. ( F, M, A )
14. Tag Damaraland Camping
Die Bezeichnung "Ayers Rock Namibias" für den Brandberg ist zwar übertrieben, dennoch überragt das gewaltige Massiv in der Nähe von Uis die umgebende Ebene mit 2000 m und besitzt mit dem Königsstein (2579 m) den höchsten Berg Namibias. In der Abenddämmerung verwandelt ein weiterer traumhafter Sonnenuntergang die Landschaft in ein unvergleichliches Farben- und Formenspiel. Am späten Nachmittag starten wir mit einem einheimischen Führer zu einer insgesamt ca. 4 Stunden dauernden Wanderung durch die Tsisab-Schlucht des Brandberges zur berühmten "Weißen Dame" (Felszeichnung). ( F, M, A )
15. + 16. Tag Etoscha Nationalpark Camping
Über Twyfelfontein mit seinen Felsgravuren erreichen wir am späten Nachmittag den berühmten Etoscha - Nationalpark. Wir versuchen Ihnen die Tierwelt an verschiedenen Wasserstellen zu zeigen. In der heißen Mittagszeit sitzen wir an unserem Wasserloch, dem Swimmingpool. Abends werden wir uns am beleuchteten Wasserloch aufhalten, nur durch eine niedrige Steinmauer von den Tieren getrennt. ( F, M, A )
17. Tag Tsintsabis Farm Muramba Camping
Gegen Mittag erreichen wir die Muramba Bushman Trails auf der Farm von Reinhard und Yvonne Friederich. Er selbst ist unter den Heikum-Buschmännern aufgewachsen, hat ihre Sprache gelernt und kennt wohl wie kaum ein anderer das traditionelle Leben der Wildbeuter. Bei einer mehrstündigen Wanderung erfahren Sie spannende Details - aus welchen Pflanzen / Raupen das tödliche Pfeilgift gewonnen wird, wie Fallen gestellt und Spuren verfolgt werden. ( F, M, A )
18. Tag Windhoek Pension
Gemütliche Fahrt nach Okahandja und Schlendern über dem Holzschnitzermarkt, wo noch Mitbringsel eingekauft werden können. Rundfahrt / Rundgang zu den Herero – Gräbern und der Kaiserlichen Versuchsanstalt für Tabakanbau und dann weiter nach Windhoek, der Hauptstadt von Namibia. Hier machen wir eine historische Stadtrundfahrt und abends werden wir in Joe´s Bierhaus ein zünftiges Zebrasteak essen. Ende Ihrer ungewöhnlichen, erlebnisreichen Safari durch Namibia und Anfang der Zeit der Nachbetrachtung und des Erzählens von den durchlebten Abenteuern - täglich einen Fingerhut voll. ( F, M, A )
Reisepreis:
on request
Eingeschlossene Leistungen:
Fahrt mit einem Kleinbus, Vollpension, 6 x Übernachtungen im Doppelzimmer / 12 x im Zelt, alkoholfreie Getränke während der Fahrten, Nationalparkgebühren, Eintrittsgebühren, offizielle Trinkgelder, Weinprobe in Stellenbosch, Sundowner-Cruise am Oranje –Fluß, Robben- und Delphinfahrt Walvis Bay, Schwarzwälderkirschtorte bei Café Anton in Swakopmund, Pirschfahrten Etosha, Buschmannwanderung Tsintsabis, deutschsprachige Reiseleitung, Insolvenzversicherung.
Außer rein persönlichen Ausgaben ( Souvenirs, Telefonate, alkoholische Getränke ) entstehen praktisch keine Reisenebenkosten.
Nicht eingeschlossen: alkoholische Getränke
Teilnehmerzahl: Minimum 4 Personen , maximal 6 Personen
Reisepaß, Visum, Impfungen: Deutsche benötigen einen 6 Monate über das Reiseende hinaus gültigen Reisepaß. Visa: Kein Visum für Namibia und Südafrika. Es sind keine Impfungen vorgeschrieben, Malariavorsorge wird für die Etoschapfanne empfohlen. Bitte fragen Sie Ihren Hausarzt.
Änderungen vorbehalten gemäß Verfügbarkeiten zum Zeitpunkt einer Buchung.
Contact & reservations:
E-mail: info@namibweb.com
Please fill in our booking form and fax it back indicating a method of payment or e-mail us.
Reservations are only accepted in writing: by fax or via e-mail.
Final availability confirmation: in writing: by fax or via e-mail.
Terms & conditions, Payment options and Cancellation policy
Page created and serviced by



www.namibweb.com

Copyright © 1998-2024 namibweb.com - The online guide to Namibia
All rights reserved | JOIN | VIDEO PORTFOLIO | VIDEO/PHOTO COLLECTION
Telegram | YouTube | Blog
Page is sponsored by ETS & Exploring Namibia TV
Disclaimer: no matter how often this page is updated and its accuracy is checked, www.namibweb.com and ETS
will not be held responsible for any change in opinion, information, facilities, services, conditions, etc. offered by
establishment/operator/service/information provider or any third party
Pictures, itineraries, description and logo: Copyright © Carsten Mohle